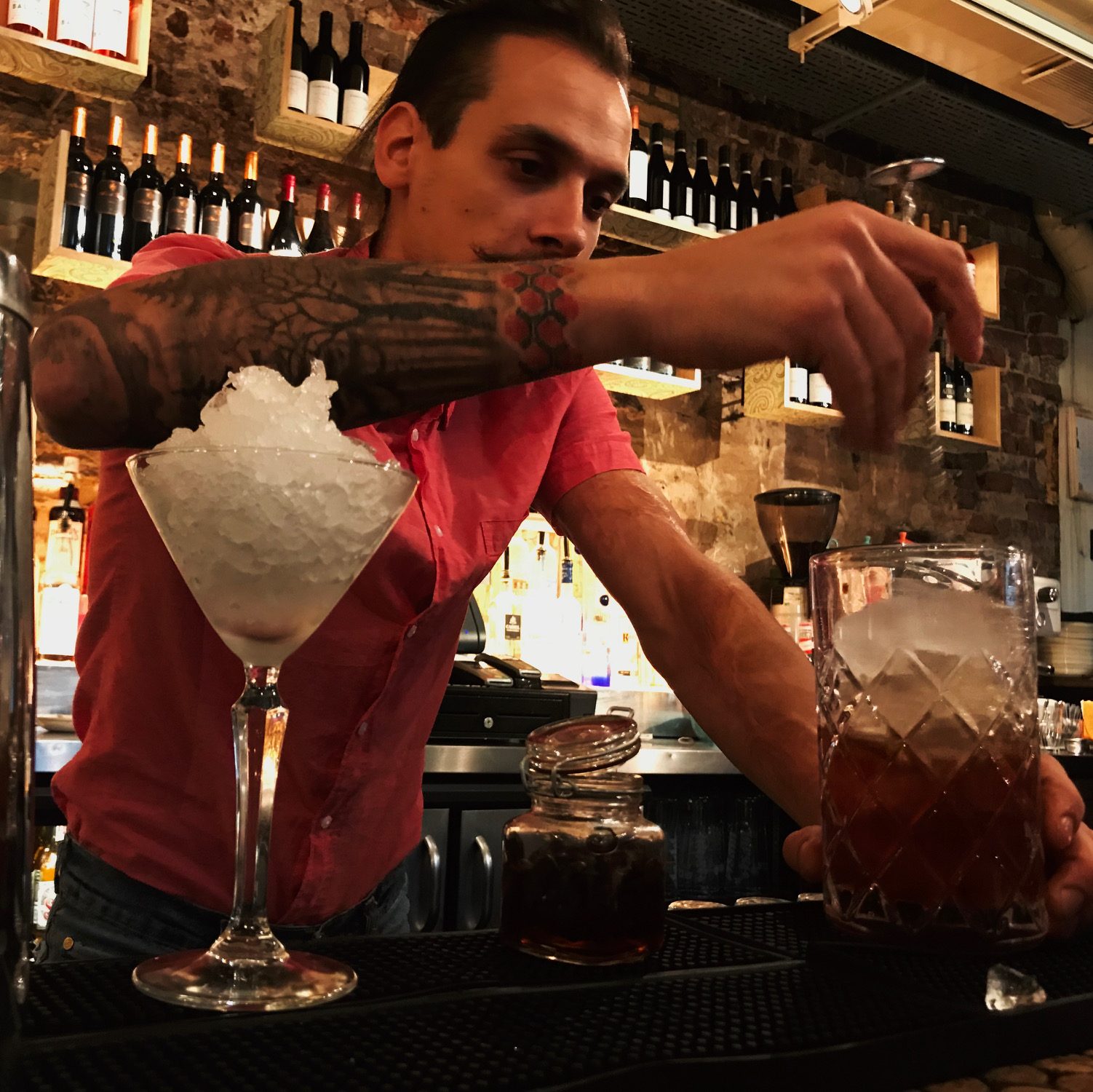 Last week saw the conclusion of the first ever Drake & Morgan Barista Competition, hosted by London Calling Coffee. Drake & Morgan sites across London nominated seven stand out baristas to take part in 2 rounds of competition, across 2 days.
The first heat, hosted at the London Calling training room, challenged the baristas' espresso skills. First, there was a grinder recalibration race in which the baristas had to achieve the required brew ratio by adjusting their grinders in order to achieve a pair of perfect espresso shots. It was a heated competition with grinders whirring non-stop. The early nerves were evident here, but they soon settled in to their rhythm.
Next, the baristas drew a drink order from a hat which they had to complete and present to the judges. These orders were judged on timeliness, presentation, accuracy and taste. This round saw the baristas begin to express themselves through their latte art and flair behind the espresso machine.
The final barista test involved a latte art throwdown. Under the watchful eyes of the judges, and of the other competitors, each barista had to take their turn and pour 2 identical pieces of latte art. To this round, the competitors brought fighting talk and a fantastic competitiveness. Milk jugs were trembling in hands as the pressure built. There was a great atmosphere of confidence and showmanship around the machine.
The final part of the first day involved a coffee and brand related quiz before the judges themselves were challenged to a latte art showdown.
The second heat was hosted at The Folly in London, near Monument. For this heat, coffee cocktails were the focus. Each barista had been tasked to come up with their own coffee cocktail recipe which they presented on the day. The creations were inventive and well thought through. The cocktails involved everything from coffee infused syrups and liquors, to coffee creams and ice creams and even coffee beans embedded in caramel shards. The presentation and flair behind the bar brought character to the drinks.
The winner of the competition overall was Thalles from The Refinery, Bankside. Thalles performed fantastically on both days and was a worthy winner of the now coveted D&M x London Calling Barista Championship shield.
Everyone is already looking forward to next years competition.
If you would like to find out more about the services we provide and how we could help you call us on 01707278400 or email us at sales@londoncallingcoffee.co.uk